Message from Chairperson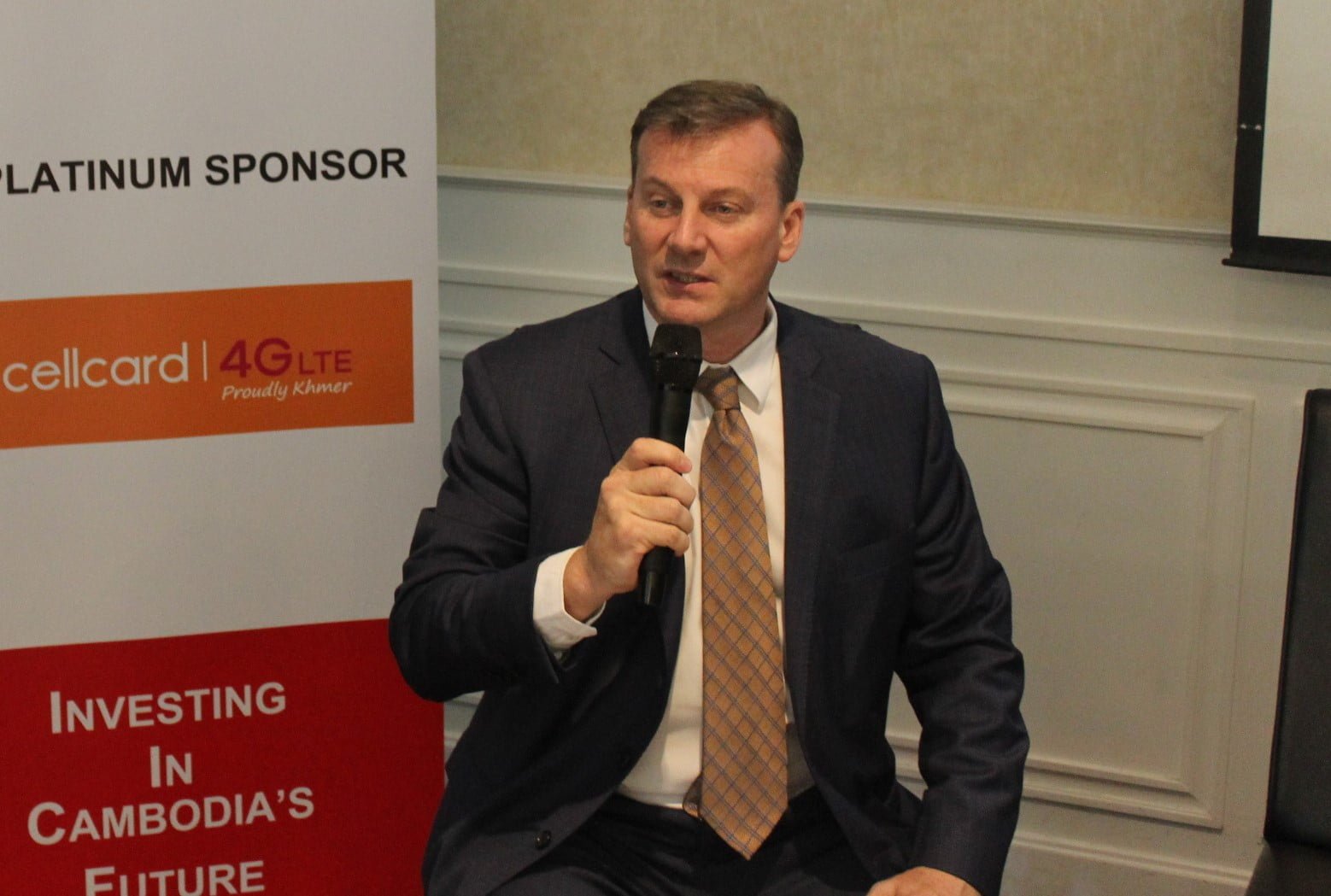 It is my pleasure to introduce you to the International Business Chamber of Cambodia ('IBC').
IBC was originally founded in 1993 as "The Corporate Club," then in 2002 changed to the "International Business Club". Finally in 2009, it was finally changed to International Business Chamber of Cambodia and officially registered as a Business Association.
Today, IBC has over 120 member companies covering various industries and nationalities.
IBC's role is multipurpose covering:-
1. Knowledge Sharing - To provide leadership in creating a forum for local & international businesses and business associations who have an interest in Cambodia to work together in the spirit of friendship and co-operation for mutual benefit.
This includes keeping the business community updated on developments and opportunities available within Cambodia through regular speaker lunches, industry networking working groups, briefings on economic and political developments, conferences and workshops, meetings with visiting business delegations, and business & social networking events.
2. Policy & Advocacy - To discuss the complexities of doing business and foster constructive relations with the Royal Government to promote policies, laws, and regulations conducive to the development of the business environment.
One of the distinctive roles that the IBC plays is its part in the Government-Private Sector Forum ('GPSF') which is a meeting between the Prime Minister and his Cabinet and the business community. In preparation for this there are meetings of the thirteen Working Groups in which IBC participates. The IBC serves as the secretariat for one of them, the Working Group on Law, Tax and Governance. This cross cutting working group is Co-Chaired by H.E. Dr. Aun Porn Moniroth, Minister of Ministry of Economy and Finance. For many, this Working Group is considered 'the court of last resort' as it can and does take on issues which might not fit into the other working groups.
3. Investment & Trade - To engage in initiatives that encourage and support foreign investment and business in Cambodia.
Another distinctive role that IBC plays is activities to promote trade and investment in Cambodia. For many foreign business delegations planning to visit Cambodia the IBC is one of the first on the list of organizations to be contacted. Hosting and providing briefings to visiting missions is one of the most significant parts we play in promoting business and investment in the Kingdom. IBC also hosts a trade and investment conference every two years, which brings together potential investors with government officials and the local business community.
The IBC has strategic relationships with both World Economic Forum (WEF) and Grow Asia to assist with Cambodia's development.
The IBC is also a member of the International Chamber of Commerce (ICC) which is providing our members with key international topics and issues.
4. Corporate Community Engagement - To promote awareness and education on positive and negative issues that have social, environmental, and economic impacts on the Cambodian Communities. Overall, this includes good corporate governance to enhance the international reputation of Cambodia's Business Community.
We hope this information gives you some idea of the important role the IBC plays in representing the diversified business community in Cambodia.
Overall, the IBC is here to assist its Members through the difficult and challenging times ahead and execute opportunities.
Should you have any further inquiries or wish to receive information about membership please email us at info@ibccambodia.com