Congratulations to our newly elected IBC Health Working Group Board Members 2021.
Mr. Gabriel Helmy – Chairperson – CEO & Founder at The Capacity Specialists
Mr. Andrew Miller – Vice Chaiperson – Business Development Executive at IDP Education (Cambodia)
Ms. Ng Bee Sun – Vice Chairperson – Principal, Enrichment and Professional Learning at Singapore (Cambodia) International Academy (SCIA)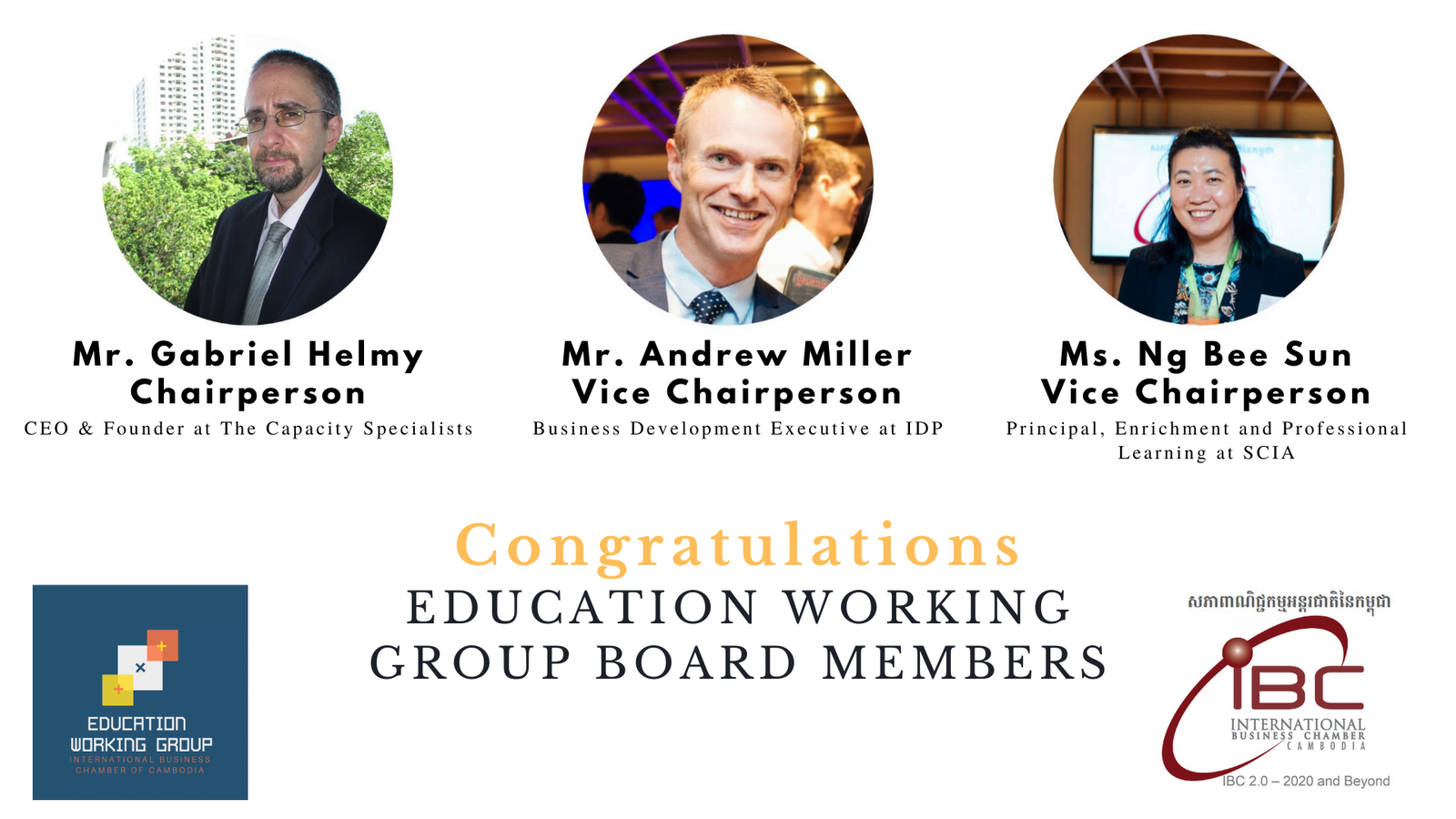 About the Education Working Group:
The Skills Gap in Cambodia can render graduates unready and underskilled. Employers are unable to find employees with sufficient skills. Institutions, organizations, and companies face its consequences, but are also capable of limiting them. The members of the IBC Education Working Group are education professionals committed to addressing the skills gap, in the areas of cause and symptoms, which deeply impact both employers and young Cambodians.  We believe by examining the pre-employment situation (cause) and the resulting under-skilled work force (symptoms) we can identify practical solutions and assist our members in implementing them.
Please click here to find out more about the working group.
If you are passionate about the Education industry in Cambodia, please email us to find out how you can contribute to making a difference education@ibccambodia.com
---
IBC Corporate Platinum Sponsors:

IBC Corporate Gold Sponsors: