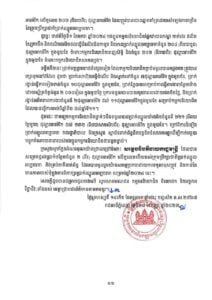 Announcement of the Ministry of Labour and Vocational Training on Minimum Wage for workers in the Textile, Apparel, Footwear, and Travel Goods in 2024.
Pursuant to Article 13 of the Law on Minimum Wage, and as a result of 20 meeting, National Council of Minimum Wage (NCMW) reported the figure figure voted by a majority vote US $ 202 per month.
Samdech Thepadei Hun Manet, Prime Minister contributed USD 2 more to the outcome.
Therefore, from January 1, 2024, the workers will receive $ 204 per month. Other benefits that workers have received in the past are still carried forward, such as travel and accommodation fee, bonuses, meals fee for overtime, and seniority bonuses.